SELAH Board of Directors
*Denotes Co-Founder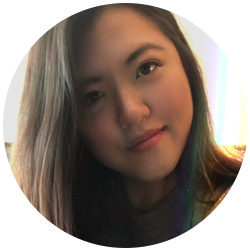 Cat Kim*
Cat is a native Angeleno. after moving back from New York working in PR and fashion, she wanted to give back to her community. She is on the board of the Los Feliz Neighborhood Council, Vice President of the East Hollywood Los Feliz Homeless Coalition, and a member of the League of Women Voters.
Darius Derakshan*
Darius, a marketing and advertising professional, working for a major media company in Los Angeles. As a lifelong Angeleno, he was raised in Pasadena and later in Duarte, moving to the Silver Lake in 2012. Active in electoral politics and focused on social equity work, he currently serves as the At-Large Representative on the Silver Lake Neighborhood Council's Governing Board and is Co-Chair of its Homelessness Committee. He is also a frequent volunteer and supporter of both People Assisting The Homeless and The Midnight Mission.
Dorit Dowler-Guerrero*
Dorit is a lifelong resident of Los Angeles County. In her 30 years in social service, she has worked in homeless services, the Los Angeles County welfare system, as Los Angeles County children's social worker and in adult education. Currently she is the director of Lilly's Place affordable housing.
Janet Kim*
Janet was born and raised in Los Feliz and is currently serving as the Los Feliz Neighborhood Council District B Representative and Chair of the Ad Hoc Committee on Homelessness. She is currently a board member of the East Hollywood Los Feliz Homeless Coalition and an active volunteer with the International Rescue Committee Immigration Department and the League of Women Voters Homeless Action Committee. Her past and current experiences include work in public health, vaccine development, science and security policy, and business development.
Michael O'Shea
Michael is a writer, activist and Los Angeles County native. He started advocating for unhoused individuals in the early 2000's as a volunteer with New York City's Coalition for the Homeless. He is a participating member of the Silver Lake Neighborhood Council's Homelessness Committee and has been a volunteer with SELAH since its earliest days.
Josh Scarcella
Originally from Leesport, PA, Josh has spent the last five years in Los Angeles working in advertising sales. Fairly recently, he got involved with homeless advocacy when he attended one of SELAH NHC's engagements in May 2018. He is also co-chair of the Los Feliz Neighborhood Council's Homelessness Committee and plays competitive recreational volleyball.
Lex Roman
Lex is a software designer and lifelong volunteer. In addition to working with SELAH, she is on the Homeless Action Committee with the League of Women Voters of LA. In her work with LWV, she led the "Yes In My LA" supportive housing guide project and speaks around town on housing and homelessness. She loves SELAH because the community fosters a sense of belonging and trust. You can find her at Fred 62 in Los Feliz almost any night of the week though she doesn't think their food is very good.